Our Purpose
To us, a house is more than just a place to stay, but a sanctuary that speaks to our hearts and where dreams begin. Our desire to create is inspired by our passion for an intentional living. We believe everything that we make has to bring good energy to ourselves and to the people around us.
Hi, Friends! :)
I'm Kania - a regular housewife to an amazing cook, and a mom to two little firecrackers who constantly keeps me on my toes. I'm so glad you're here! It's been a crazy wonderful journey for me, my team and especially my little family for the past five years of running this amazingly growing company. When I first started in early 2013, I was tired of my mundane life, and desperately needed a big change. What began as a simple creative output – like making throw pillows from our dining room table – has grown into a purpose that truly sets my heart on fire.
Today we have designed, produced and distributed our handmade goods to countless homes and families throughout Indonesia and other parts of the world. These handmade goods are well-thought and carefully done by women makers who are daughters, wives, sisters, mothers supporting a family. My desire to create has grown bigger than myself that I always ensure we must end up with a collection of products that we will not only use ourselves but are incredibly proud of.
I believe in my heart that true happiness is found in the littlest things in life. Thank you for your continuous support and friendship. It means the world to us!
Love,
Kania
"Do everything with so much love in your heart that you would never want to do it any other way."
Our Values
Family Values
It's important for us to build a company culture that reflects our values at home: warm, pro-active and respectful. No matter how fast the industry is growing, our core values keep us grounded to always stay true to ourselves.
Being Mindful
From designing, production to distribution, we believe in the art of being mindful in every step of our working process. When we're aware of what we do, no matter how little that is, it will add more meaning to the outcome.
Simple Pleasures
Happiness is as simple as embracing small wins throughout our journey. With our selection of handmade items, we aim to bring good energy to ourselves and to the people around us.
Our Process
Research & Design
This is where the fun begins. We always start every product journey with a mindful research aiming to create something that we personally need which will contribute good values to our life. When the concept is born, we combine functionality and aesthetics through pattern making and surface design.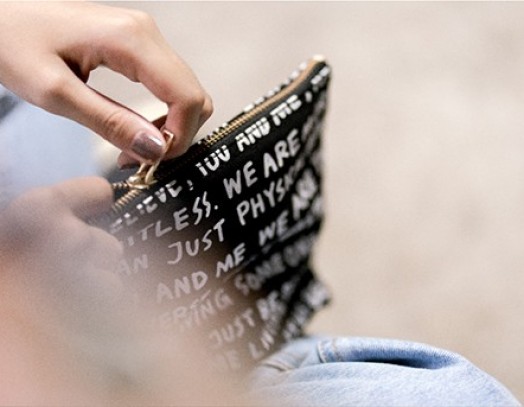 Prototype
All great designs require a prototype. This is a crucial step where we get to explore the whole product experience from measurement and sizing to how we're actually using it to simplify our life. We want it to be ideal and compatible for the market, therefore this process itself can take up to 6 months.
Production & Quality Control
80% of our production is made with our own bare hands. Length of production varies for each product type, using processes like water-based digital and screen printing. With a focus on the little details, we always ensure that all items are thoroughly checked with high standards of quality control before received by our customers and clients.
Packaging & Delivery
Every product tells a different story, therefore we only produce in small batches in the hope to always keep its value. Since it's handmade with love, minor imperfection is inevitable. All goods are well-thought, and that's why what you buy has its own meaning and uniqueness.
Meet Our Team
Our team is a small group of fun, passionate and hard-working people who strive to bring thoughtful work not only into the working environment but also in our personal life. We believe in a work-life balance, and it is essential to be mindful in each process because every little contribution matters.
Michelle
Content & Project Manager
Rynie
Fashion Assistant
Devita
Director of Photography
Eka
Finance Manager
Fully
Junior Graphic Designer
Karina
Content Manager
Harti
Senior Production & Quality Control
Ais
Admin & Distribution
Melisa
Admin & Distribution
Asita
Photographer