It has been a little over a month since the launch of our Mom's Weekly Planner and we've felt nothing but tremendous love from you towards this product. The planner is something dear in our hearts and we'd love to share how much it means to us with all of you. So today read through as Kania, our Founder and Creative Director, shares her experience and personal thoughts that inspired the creation of Mom's Weekly Planner.
What's motherhood like to you?
Motherhood to me is a whole lot of different feelings and emotions. I myself have struggled through this transition of becoming a mother for more than 2 years. But now that I have 2 kids, my perception of motherhood has evolved. Not changed, but clearly evolved. I'm much more relaxed, I enjoyed the experience more than I used to, I'm more open-minded in a lot of things, but to me it is still messy. It takes a lot of courage to do the right things and it takes perseverance to be consistent. Really, it takes a village to raise good kids and by that I mean motherhood can't be done without help. Help from the right partner, a sustainable environment, emotional balance, and a lot of other factors. So motherhood to me is not singular, it's plural. And by plural I mean all things, both internal and external, physically and mentally, has to be in sync to create a harmony. So yes, motherhood is messy, but it's very very beautiful.
What kind of a mother are you?
Some say I'm a tiger mom. Well, I'm not. I'm actually just a cute cub! In reality, when it comes to parenting I have high discipline for basic things such as when to eat or sleep, all the basic necessities. But apart from that, I'm very relaxed. Because to me, not everything has to be in order at all times and I can't be too overprotective over my children or they wouldn't be able to experience the world their own way. So I guess I am a bit of both!
What's the story behind the planner? What experience you had as a mother inspired you to create it?
It comes from my own struggles because every day I find myself catching my breath, even until now. However, this is a choice I've made, I decided to have this life. As a wife, a mother of two, an entrepreneur, as myself and sometimes I do find it hard to balance all those roles. And after a few years, I find that balance is practically impossible. So that's not what I want anymore, what I want is to be in harmony, to find something that works for me. In that journey, it has been difficult for me to find a tool that equips me to do it. I've searched here and there, but a lot of planners I find is just a general agenda which is made the same for everyone. It is not necessarily bad, but what I need is one that caters to the needs of a juggling mom. So that's why I decided to create this Mom's Weekly Planner. Because women are sometimes stuck with a perspective that taught us to only care for our families. It doesn't necessarily have to be that way and the Mom's Weekly Planner helps to provide mothers with that mindset.
The planner is divided into 3 parts: mommy duty, work life and me time. Of the three, which one takes the most of your time personally?
To be honest, work. Still work. And sometimes when I flip through the pages I get this feeling, "Do I work too much?" and I felt a bit guilty. But then I thought, I shouldn't feel guilty because that's what I need to feel alive. All those struggles I face at work makes me feel alive and as a mother, I need to feel alive. Thinking about household matters makes me feel content, but it doesn't make me feel alive. One can say that I should try to reduce the intensity of my roles to find better balance, but I can't imagine myself not living the life I have now. Perhaps I need to learn to delegate more. If I can trust people more, maybe I can reduce the intensity and have better balance in my other parts of life for either family or my own personal development.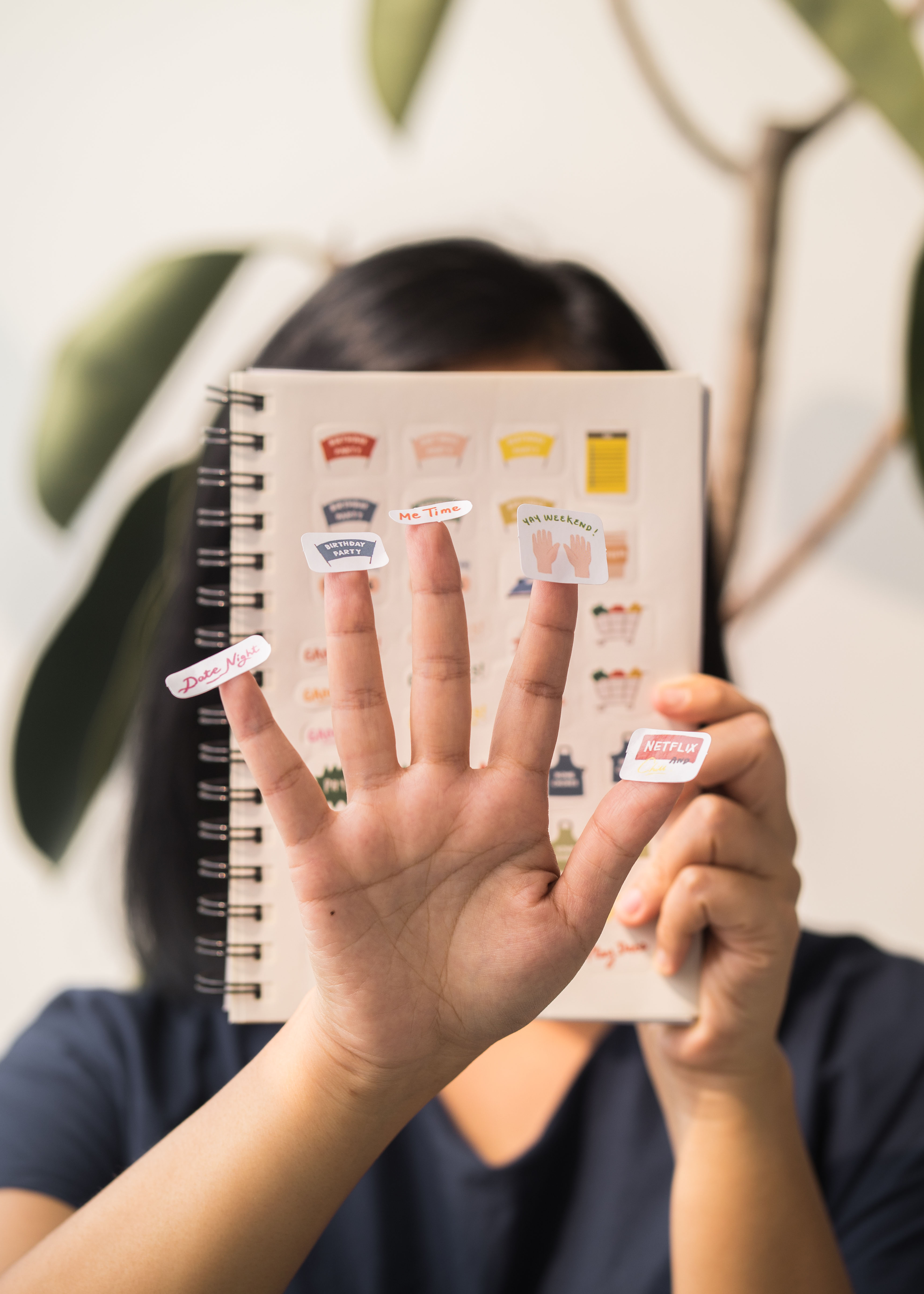 What's the inspiration behind the planner's design?
I wanted something colorful because I personally love colors and find them motivational. I love things that are pleasing to the eye so for me colors are definitely important. But the layout needs to stay sleek. The stickers are to make the planner feel playful. I don't want a planner that's serious or rigid because this planner shouldn't only plan your days but it should inspire your days as well. It's something that makes you feel good about yourself.
What's your favorite thing about the planner?
The first thing I love is definitely the quotes as they are heartfelt and are something I hold dearly. When I'm not feeling okay at work or at home, looking at the quotes would assure me that I'm doing fine. The next thing I love is the sticker page. I love all the colors, I can play with them and they are actually inspired by my own personal life too! There are playdate stickers (something that I have to deal with every now and then), date night stickers (as I sometimes go on dates with my husband or my friends), PTA meeting stickers (which I don't fancy attending), and time off stickers to remind me that I need some time off as well. So those stickers are, literally, my life! To which I'm sure other people can also relate.
"As a mother, I need to feel alive."
In the digital, paperless age, how do you expect for the planner to actually relate and be useful to modern mothers?
I personally still cherish physical books. But I do understand the increasing need to reduce paper for the environment, that's why we ask our paper vendors to be very mindful so that we don't have any wasted paper. For instance, the boxes that we have are actually made from scrap paper reprinted with our designs. I'm not saying that we have 100% gone go-green because it takes process, but at least we're taking little steps of improvement on this area. Next, we tried to make sure that there's no wasted space in the planner by tweaking its design. For instance, when making the planner we only had 4 months left in 2018 so we made it that much only, so no paper space will go to waste.
About everyone going digital, we believe that using paper-based planners will still be very relevant to our customers. I personally love notebooks and hand-writing things, and to have a physical planner in my bag is a personal comfort. Even when I bring my laptop with me, I still have my notebook in hand. And I'm sure there are people that still enjoy writing as much as I do, but it's up to us on how we can be mindful of all the paper usage.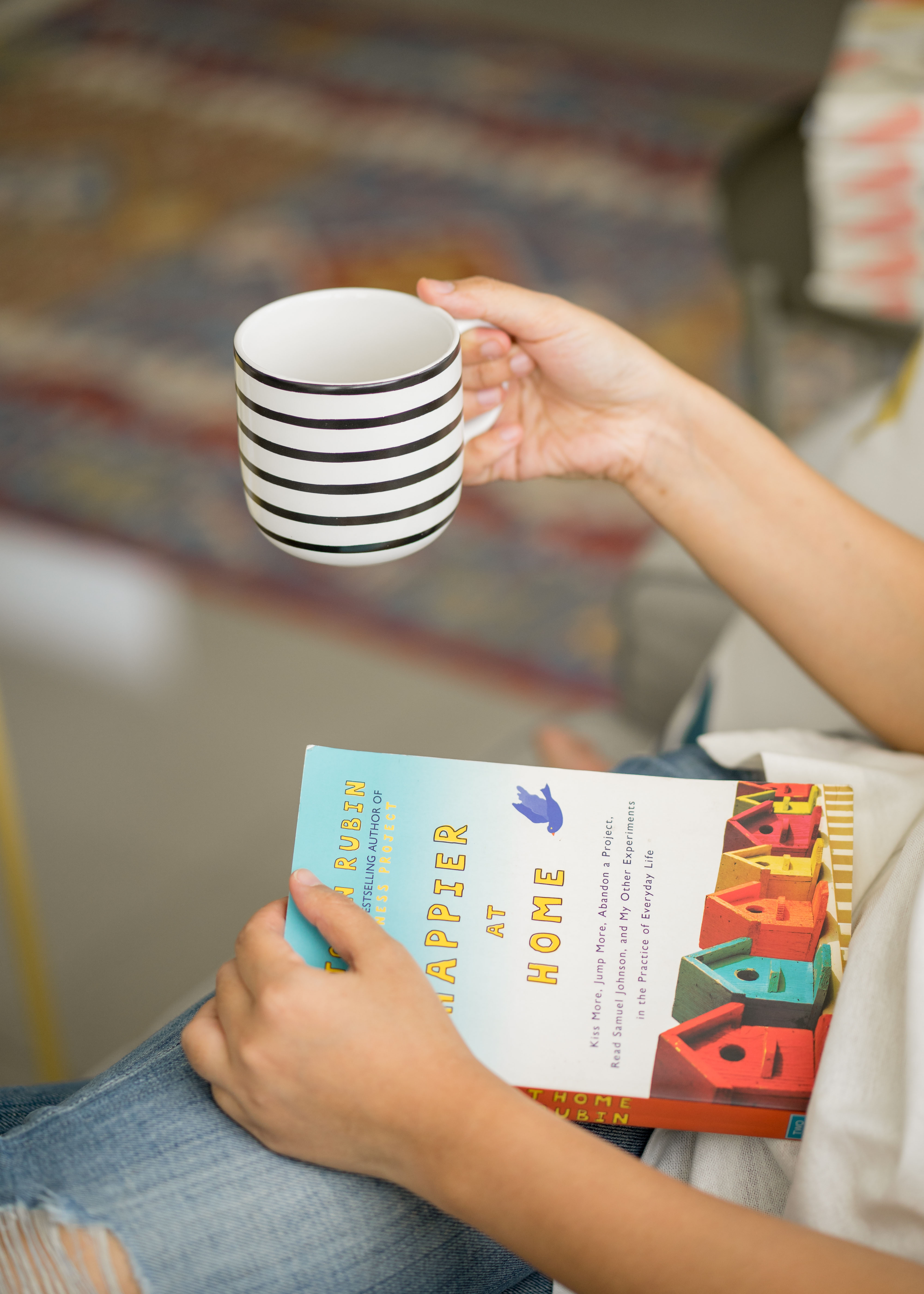 What do you expect modern mothers can get out of the planner?
I hope modern mothers can be more mindful of their days. I hope the planner will help them realize how important it is to take care of yourself first, to be content physically, mentally and spiritually. You have to be fit, because if you're not fit you wouldn't be a fit mom, a fit wife, a fit partner, everything. If we are happy and fulfilled, then we can nourish and nurture other people. And I hope this planner will not only do that, but also encourage them to give their best potential, to inspire them to do things that they haven't done before, to be better for themselves and to do things with more fun.
Will you be producing anything in relation to this product?
Yes definitely. There will be a series of products that complements this planner, so stay tuned!
Do you have any message to modern mothers reading this article?
This thing is very personal for me. I hope mothers will stop comparing themselves with other mothers. What we should do is learn from each other and instead of being intimidated or talk behind their backs, why don't we learn? Why don't we try to do things differently? Instead of competing, women should raise each other up and motivate each other. Because we're all mothers with our own struggles right? We should be less judging, be less competitive and just focus on our own personal development. Look within first before looking out to other people.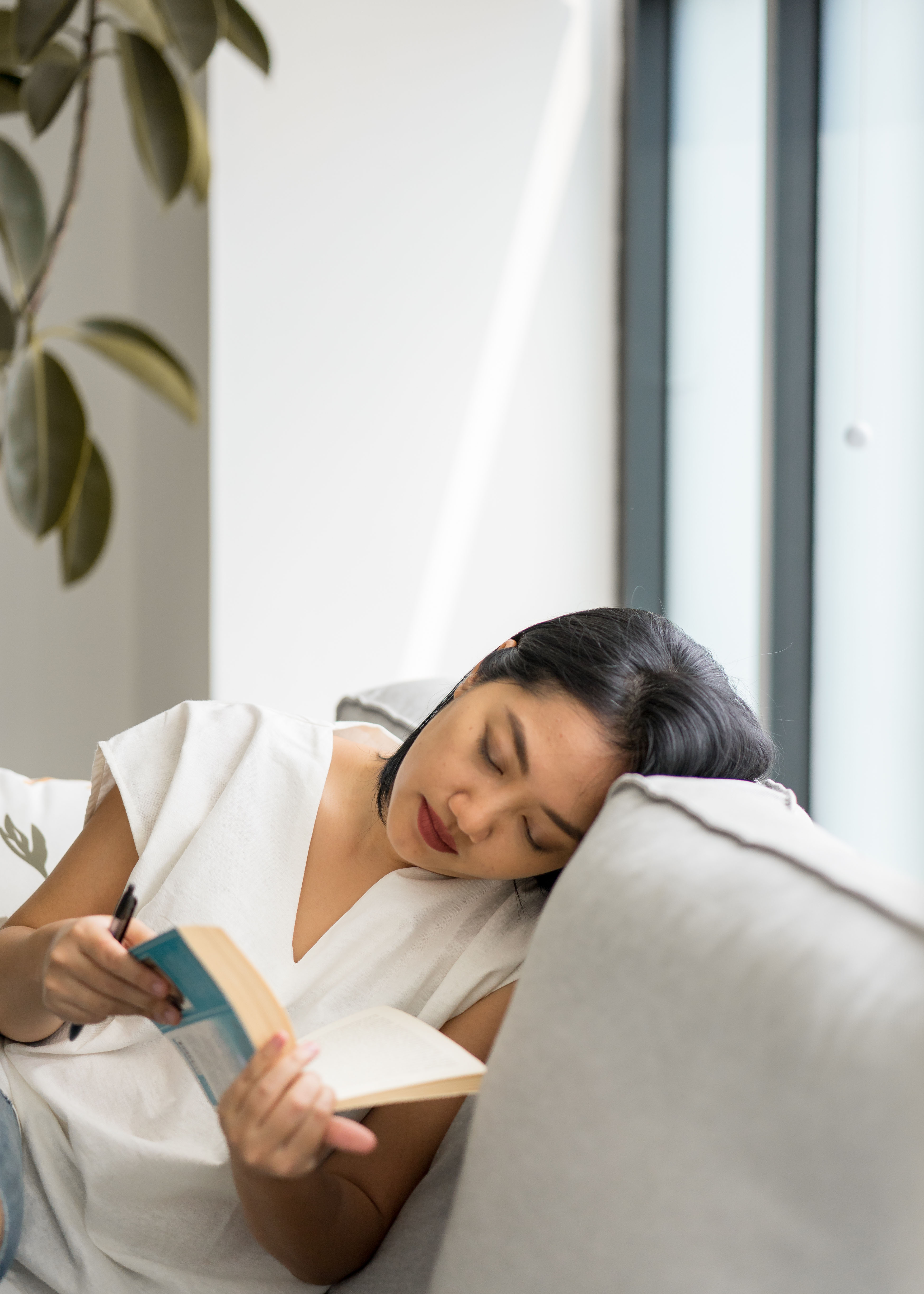 ---
Text by Karina Leviani
Creative Direction by Kania Annisa Anggiani
Photographs by Asita Yulia