Everything starts from home
Chic & Darling started small in our very own home. The goods created were inspired by our daily lives infused with sentimental values. Today, we have evolved into a lifestyle brand that aims to bring meaning in the little things. Proudly designed in Indonesia, our ever-growing mix of products strives to continue on fulfilling an intentional living.
Research & Design
This is where the fun begins. We always start every product journey with a mindful research aiming to create something that we personally need to contribute good values in life. When the concept is born, we combine functionality and aesthetics through pattern making and surface design.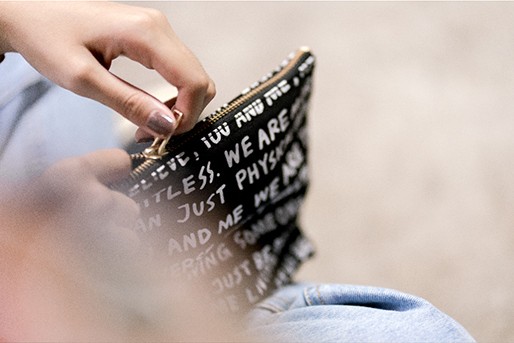 Prototype
All great designs require a prototype. This is a crucial step where we get to explore the whole product experience from measurement and sizing, to how it becomes useful. We want it to be ideal and compatible for the market, therefore this process itself can take up 4 to 6 months.
Production & Quality Control
80% of our production is made and assembled by our own bare hands. Length of production varies for each product type, using processes like water-based screen printing to digital printing. With a focus on the little details, we always ensure that all items are thoroughly checked with high standards of quality control before received by our dear customers and clients.
Packaging & Delivery
Every product tells a different story, therefore we only produce in small batches in the hope to always keep its value. Since it's handmade with love, minor imperfection is inevitable. All goods are well-thought, and that's why what you buy has its own characteristics.
Marketing Campaigns
Everyone has a story to tell. With endless possibilities that social media has to offer, we want to help you communicate meaningful stories that touch people's lives.
OUR SERVICES
Design & Productions
You present the idea, we create the concept. Carefully handmade with love, we deliver well-designed goods with features that are uniquely yours.
OUR SERVICES
Interior Projects
A house is more than just a place to stay, but a sanctuary where dreams begin. Back to our philosophy at home, let us assist you in designing, furnishing and styling your interior space for a more intentional living.
OUR SERVICES
Collaborate With Us
If you have something exciting in mind that we can do together, let's have a chat!
LET'S TALK